Here is what clients are saying about Cindy's service:
---
Nathan
Once again, I just wanted to thank you for everything that you did for Jen and I. If anyone in our family is looking for a house, I will definitely refer them to you. Thanks again.

---
Melody
Thank you for working so hard to get everything done in time. We sincerely appreciate everything.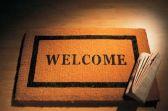 ---
Bill
Thanks for all of the work you put into making our day successful on Monday. And, also, thanks for being so nice and helping to make us realize we are in good hands!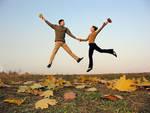 ---
Curt
I just want to thank you for all your help in selling my mother's home. Your experience and professionalism was evident throughout the selling process. My living out of state added complexity to the sale, but you handled it all very smoothly, going above and beyond what I expected. I especially appreciate your efforts to set up the closing location to accommodate my 95 year old mother. Thanks again for everything.